New Espresso Week: Verve Coffee Roasters
It's that time again, New Espresso Week!! This weeks coffee is brought you to by Verve Coffee Roasters. I'm familiar with Verve and I have had their coffee's before. Verve started out in the surf town of Santa Cruz, CA and now have cafes all over the world; from San Fransisco to Tokyo. The coffee we will be taking a look at is their Sermon blend; and we will be looking at how it performs as an espresso with milk.
Brewing
With this coffee I didn't pull out the refractometer. While I love the refractometer I realize that not everyone has access to one and I also feel it's good practice to let your taste buds dictate the recipe. With this coffee I just made quick phone call to their flagship cafe in Santa Cruz and asked the Barista what their brewing parameters are. If you buy a new coffee I feel this is one of the best ways to start. The barista's work with this coffee everyday and really know how to make it shine. She informed me that this info is on their website as well. Lesson learned, start with the website, if it's not there then give them a ring.
Recipe
I didn't really deviate from this recipe. Once I got through the 1st couple of shots and got it dialed in the espresso tasted really good. This is a blend that really shows that the roaster knows how to make an espresso shine in milk. It contains that really nice chocolatey base with a nice floral\fruity sweetness to balance it out. I only gave it 4 stars as while its a great espresso it's not a coffee that makes me want to immediately buy another. Last summer I had a blend from Square One Coffee roasters that truly was that 5 star espresso that makes you want to order another bag. This coffee did however remain very consistent from the 1st shot to the last and only require slight grinder changes to keep the consistency.
Tasting Notes
Chocolate, Blueberry Pie, Velvety
Learning to Dial your Espresso
This is a great coffee to learn how to dial in your espresso. You can start by getting your espresso shots to match the parameters listed above and then adjust your recipe and taste. This will allow you to see how the roaster intended it to taste and what affects take place when you adjust the shot. I would start by trying a more modern pull of 20 grams in and 40 grams out at 25 secs. Because the Sermon blend is a 'Pros' espresso blend it allows you to see how small changes in the recipe affects the balance of the shot. Unlike the last couple of coffees I've reviewed this is a really well balanced coffee. Which creates for a perfect coffee for recipe experimentation.
Pro Tip: Water Recipe
[caption id="" align="alignleft" width="450"]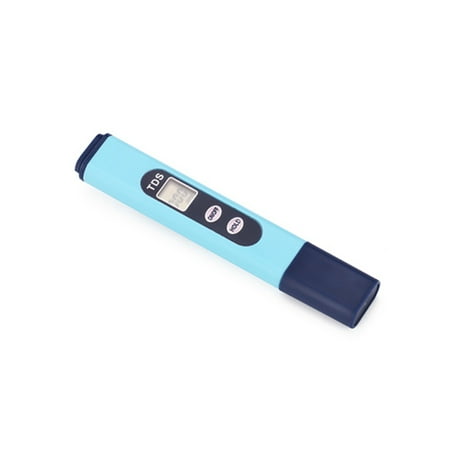 Zero Water Filter TDS meter[/caption]
Go to Walmart and for about 10 bucks you can pick up one a Zero Water Filter TDS Meter. Then also pick up a couple gallons of distilled water. Then you'll need to swing by your local natural grocery store to pick up some water minerals. When experimenting it's best to limit as many variables as possible so when you make one change you can see it's affects. With espresso being 98% water the best thing you can do is control your water. With most of us home baristas our machines will have a water tank and not directly piped.
So rinse your tank and fill it with distilled water. Make sure that your water meter reads zero. Then add a couple drops of water minerals until you reach a TDS of 120-130 ppm. You've just made almost perfect water for brewing coffee. You might be amazed at what a difference the water will make when brewing your next espresso.
Ordering info

Ready to give the Sermon blend a go? Click the image to the left or right here —-> Verve Coffee Roasters
Have a favorite coffee you'd like us to review? Leave a comment below
*Note – We do not receive these coffee's for free nor are we asked to review them. We pay full price and receive no kick back if you decide to buy them yourself. But if you would like to tell the roaster you heard about it from us it would be greatly appreciated.